"How to Plan a Healing & Meaningful Funeral" eBook
What's Inside:
The Six Needs of Mourning
Why Plan Ahead for Funeral Wishes?
What Makes a Funeral Meaningful?
Burial or Cremation?
Planning ahead for a meaningful and healing celebration of life can make a big difference for your loved ones at a time of loss. This eBook provides information on what you need to know to create a beautiful tribute to a life well-lived. This eBook can be viewed on any mobile device or computer. Claim your eBook today!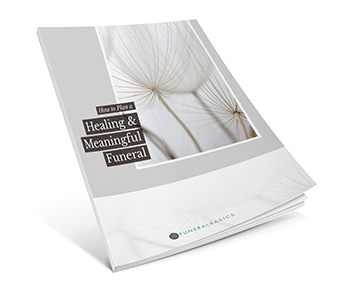 Complete the form below to get your FREE eBook!